The variety of materials and ability to match the color and design to the individual interior of the house has made horizontal window blinds some of the most popular window blinds in Canada. They provide 100% privacy when closed and fill the room with light when horizontal blinds are opened. There are several types of horizontal blinds: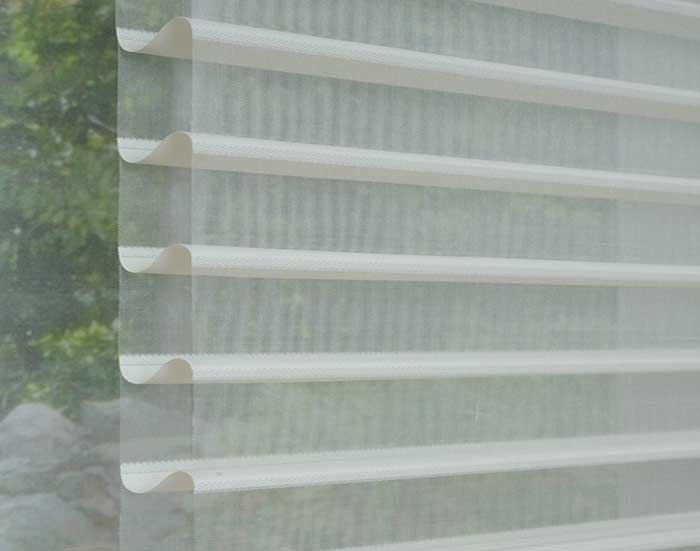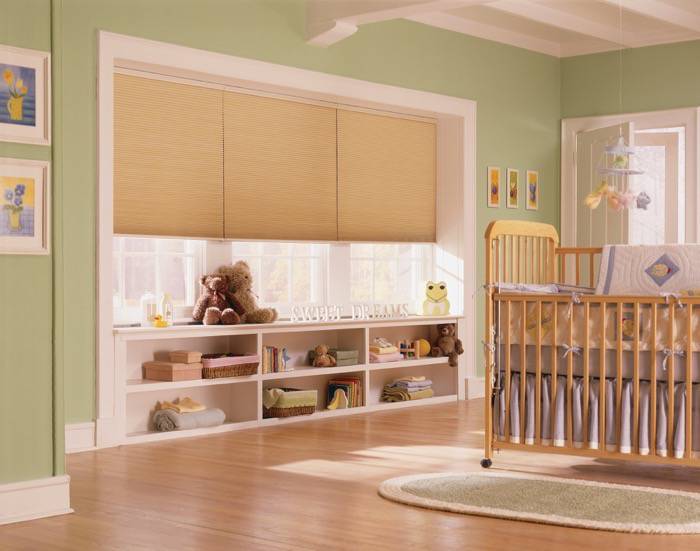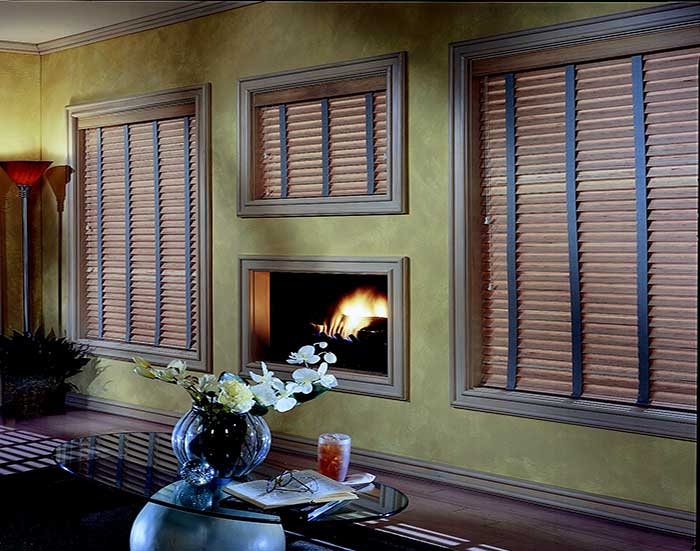 Sheer window shades are the most modern type of horizontal blinds, they are made of a two-layer matte fabric with a layer of air inside. Working as a solar filter, sheer window shades fill a room with soft light, gently scattering it around the house, creating a unique atmosphere of home comfort. Horizontal sheer shades are perfect for large panoramic windows in condo and luxury residential houses, as they do not make interior too heavy, emphasizing the elegance and style of the room instead.
Sheer shades can be completely hidden when the shades are rolled up at the top of the windows, fully opening the view from the window. They can also be pulled down when open, when light-blocking fabric plates are placed horizontally letting almost all the light in, gently spreading around the house. Sheer shades can also be completely closed when the light-blocking fabric plates are positioned vertically. In this state, the minimum of light goes through, creating complete privacy in the room.
Horizontal fabric blinds will add a European style to your home due to the use of noble fabric and lightweight construction. We a variety of more than 1000 fabric samples for you to choose the optimal design from light and classical to dense and textured fabric. Fabric shades look equally good when they are open letting the maximum of light in and when they are closed, blocking light only partially and creating a pleasant shade in the room and complete protection from UV rays.
Horizontal wood shades have been long popular for a reason as they create 100% protection from sunlight and create a cozy atmosphere in the house. However, wood blinds can eventually lose color and become brittle, so we use modern technologies allowing to produce blinds that look and feel like a 100% tree, but at the same time have several times longer service life and at a price several times more profitable than natural wood. Wood blinds are made of composite wood, covered with PVC layer from the outside, completely imitating natural wood, but several times more resistant to external aggressive influences and loss of color in the sun.
Motorized horizontal blinds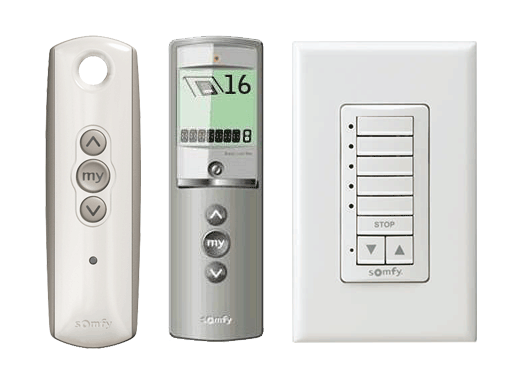 At Home-Elite Window Fashion, we make all kinds of horizontal window blinds and offer their automation. We use high-end Somfy motors with silent and smooth operation. Easy control is provided by intuitive remotes and wall panels, as well as an easy-to-use smartphone application.
Even if motorized blinds can not be connected to power supply, we will offer a solution that does not require DC and AC with a block of lithium internal batteries that will last up to 10 years!
In addition, our 16 year experience in home automation and a smart home in Toronto allows us developing and implementing a system of scenarios and events for motorized blinds, increasing the energy efficiency and comfort of your home.
Professional installation of horizontal blinds and shades
We will perform a full set of measurements and calculations for installation of horizontal blinds absolutely free, as well as their professional installation in the shortest time.
Our professional installers works accurate and won't leave a mess for you to clean up.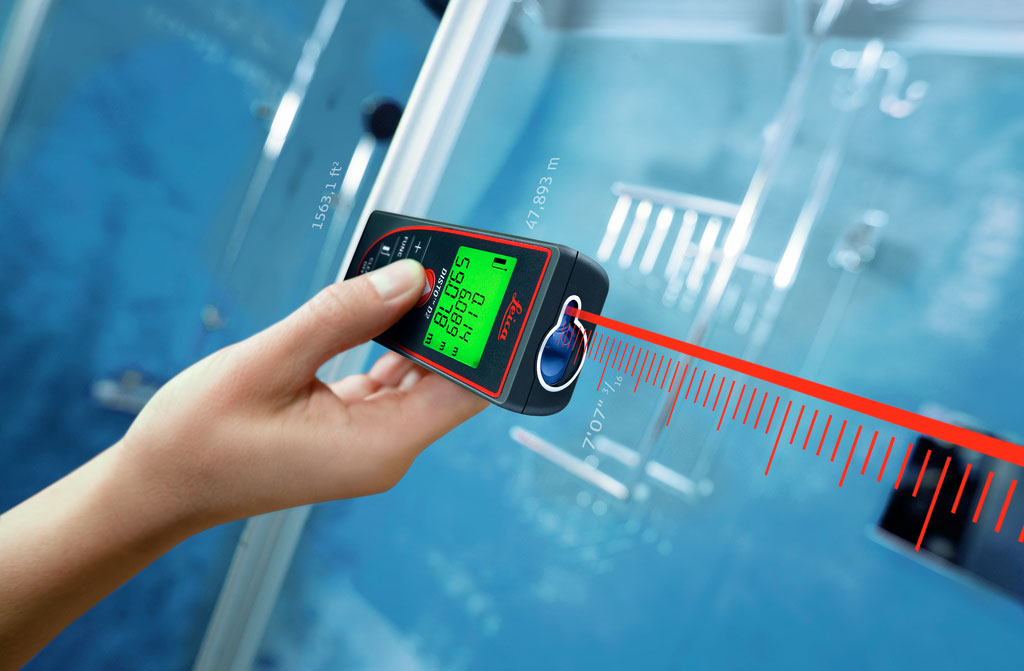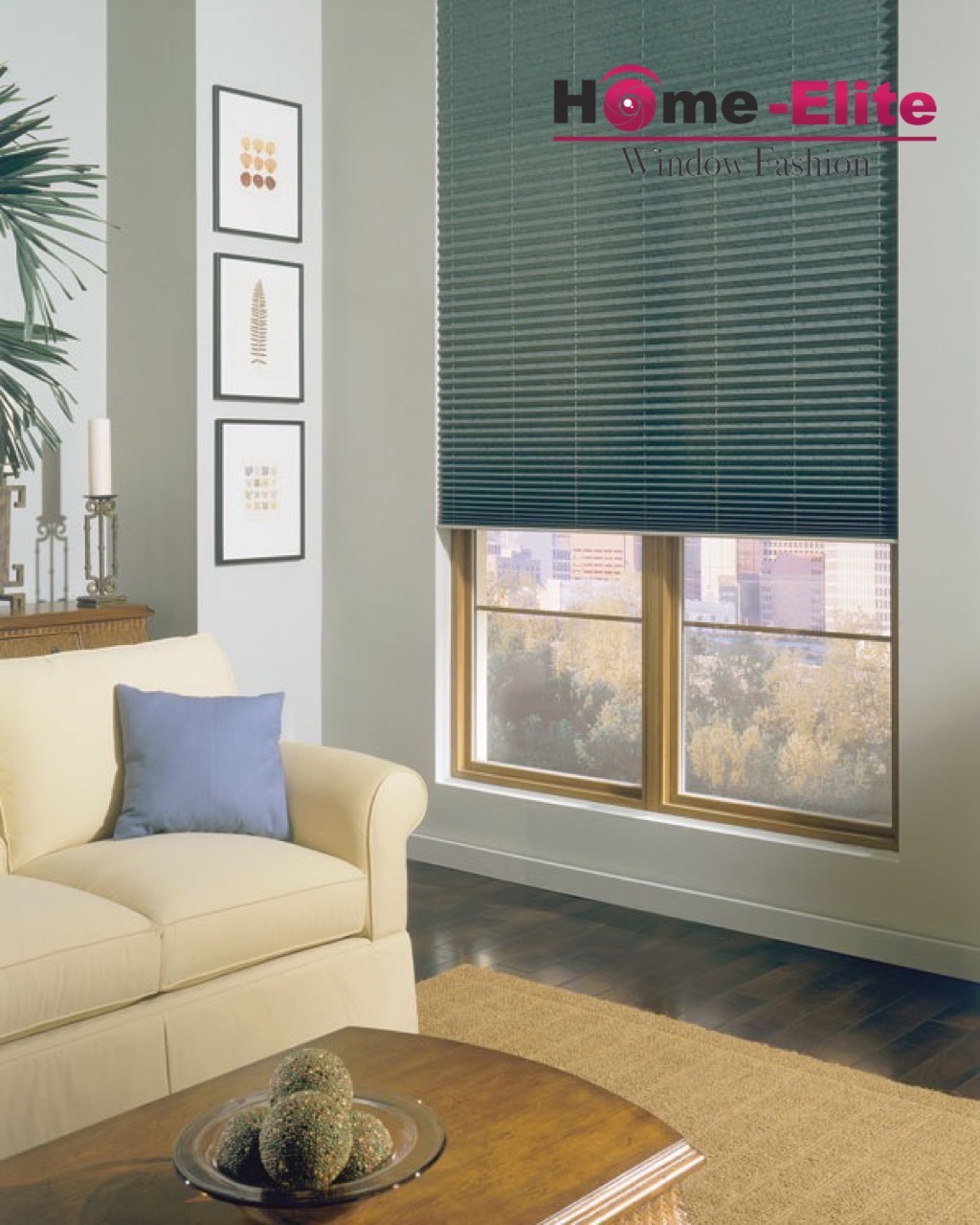 Special Offer
All Blinds and Shades up to 50% OFF from MSRP
Request Free Consultation Today!*
* – All Measurements and Estimate is Free for 3 and more windows